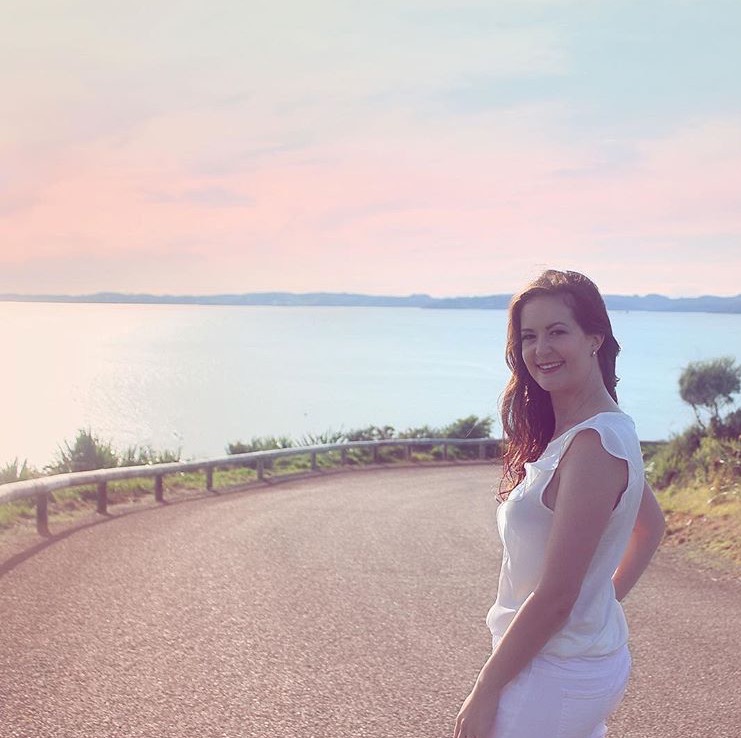 My interview with Kylie Haack.
"HOLY SHIT you are inspiring" is all I could reply back to Kylie after interviewing her!
The idea of my blog "That Awkward Conversation" is to inspire people to talk about topics that many of us struggle to even admit to ourselves let alone say aloud. So when I met Kylie I knew this women would be an inspiration to a lot of us... and then I interviewed her, got to know her a little more and I am extremely proud to have met this inspirational woman!!
Tell us a little bit about your story.
The short version? I don't really have one, haha!
Well, at the age of 18, my entire world was turned upside down. I was driving, hit an oncoming car, and then the man I hit died at the scene. I thought I was going to go to jail. I spiralled into a very dark depression, turned to alcohol and drugs, and ended up with post traumatic stress disorder (PTSD).
A year later I met the man I thought I was going to marry. We had the house, dog, got engaged, the works. Unfortunately, I hadn't quite worked through my inner demons. A month before we were due to get married he pulled the plug on our 7-year relationship. I was devastated.
Instead of drowning my sorrows, I quit my corporate job and fled overseas for a few months. I was lucky enough that my best friend was keen to travel at the same time. We travelled around Europe then spent a month in India. Upon my return home I decided to complete a psychology diploma.
A few months after I returned home I met my (now) husband. We have a beautiful one year old girl. Then just a couple of months ago, I was diagnosed with cervical cancer.
These experiences have led me to want to help other women, because funnily enough I still love my life… even when there have been times I shouldn't.
For new readers visiting your blog, what should they expect when reading your content?
A raw account of my life experiences. I write from the heart, and tend to add a bit of sarcasm every now and then to keep it light. I write about everything from heartbreak to parenting, cancer to self-development.
What are your goals for the next 2 years?
Where do I start? I feel like I have heaps! My main goal is to finish my first book by the end of 2017. I've just redesigned and rebuilt my website (including branding!) so that was a massive goal that I've accomplished this month.
In 2019 I'd love to launch a course. It would be centred around helping women through the healing process of self-care and overcoming their past demons. My aim would be to then attend conferences throughout New Zealand. I'd love to talk about how my experience can help others.
I guess I better get my arse into gear then!
How long were you battling with depression?
When I was 18, I had no idea that I was depressed. I never sought help and that manifested later into other areas of my life.
It wasn't until I self-diagnosed myself a few years ago that I realised depression had made it's second appearance. I was reading a book in the early hours of the morning when my daughter was just a few weeks old. There was a small quiz that helped you work out if you might have postnatal depression, and my score was off the charts. I made an appointment the next day to see my GP and sought treatment from there.
Looking back, I also had prenatal depression but again, I had no idea during that time. Prenatal depression isn't widely publicised in New Zealand. I hope to change that by writing about my own experiences and letting women know that it does happen, and they aren't alone.
What did you do to seek help?
I had already finished therapy for my anxiety so I knew what to look out for. From there, I really got to understand what my triggers were. That way I could try and work through them once I implemented the right strategies, and if I felt out of sorts, I knew the warning signs. This meant I could reach out for help, I have since.
What was one of your biggest life lessons?
I won't lie, I've had a fair few! One of the latest is learning that our lives can drastically change in a second, and a lot of the time it's really out of our control. I was recently diagnosed with cervical cancer and at the age of 31, I've started running for the first time. I've realised we aren't invincible, that life is short, and there's no excuse to live the life you've dreamed of living.
How did you "find yourself"?
A good old fashioned heartbreak prompted me to travel overseas. Getting dumped a month out from your wedding can do that! I found myself spending a month in India, writing, listening to music, and looking into psychology. It was one of the best things I've ever done.
What do you do to help prevent yourself from sinking into depression?
I know my triggers well, especially with my anxiety. That's the key. I also let my closest friends and family know my coping mechanisms so that when I've missed my own cues, they can kindly let me know that I need to look after myself.
What inspires you?
Change and self-development… I want to help others. I want to prove that no matter what life throws your way, you owe it to yourself to be happy. There's no point in living an ordinary life.
Do you have inspiring advice you could give someone who is still trying to find "themselves"?
This sounds a tad dark but imagine if you only had one year to live. What would be on your bucket list?
I've done the exercise recently and it's a great way to recognise what you really want in life, and who you want to be. If you're in a job/country/relationship you're no longer feeling is cutting the mustard, it will quickly put things into perceptive for you.
You know the old saying "you've go to be cruel to be kind"? It's like that, except you'll realise a few home truths along the way, and you have to start with yourself.